Receive a Free estimate if we do the job at (855) 887-8719 or request a quote 100% Satisfaction Guarantee
Discover A Better Appliance Repair Service:
Xclusive Appliance Repair in Words of Our Customers

Prompt and professional service. Second time I've used them to repair a washer issue, and went just as well as the first time.

Great guys. Had the problem diagnosed over the phone and the part was ordered before they even came over.

My dishwasher was broken. They were able to talk me through fixing it over the phone. Super helpful and really nice!
Orange County Appliance Repair
Appliance repair company that values it's customers above anything else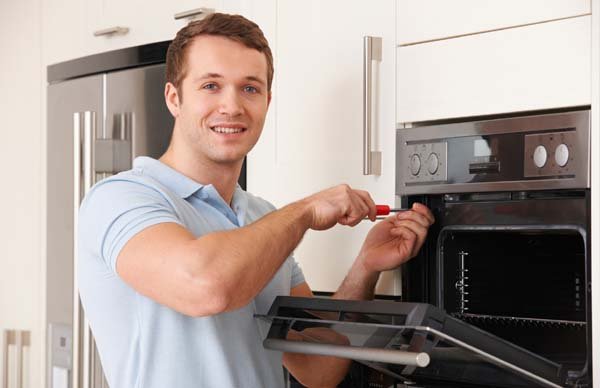 Are you residing in Orange County CA and need help with your home or business appliances? Trying to find the best Orange County appliance repair technicians to help you deal with any malfunctioning appliance quickly as well as effectively? Perhaps your dryer simply stopped doing what it was designed to – drying your clothes. Or maybe your microwave causing some issues by not functioning properly and delivering only half-cooked meals. Our top-notch appliance repair in Orange County company is offering a round the clock service along with genuinely friendly and experienced technicians who are capable of handling any appliance repair solution for your house or business. Xclusive Appliance Repair service really understands how vital all those appliances are for you and how you need them to be working properly all the time. Properly maintained and working appliances may quite often demonstrate the difference between a stressful environment and a harmonious one. We are not just repairing issues – we are genuinely determined to make sure that your home or business appliances will work properly all the time. With more than two decades on the market and in this business, our qualified as well as experience technicians are not just there to repair your appliances – we will provide you with all free and invaluable information on the overall lifespan of your appliances as well as proper maintenance required to prevent it from braking in the first place.
Orange County Commercial Appliance Repair
It is very important to know a reliable Orange County commercial appliance repair service if you want to keep all of your business appliances up and running at all times. We realize that there is plenty of demand for great solutions for commercial owners. We are able to cover the entire Orange County – from Buena Park and all the way up to San Clemente. Sure enough, people everywhere own various business appliances that are perfect at helping them with their day to day work. All of those appliances do not simply require repairs – they need proper maintenance as well. We are offering the best quality commercial appliance repair solutions and we are always ready to pick up the phone.
We fully realize that if business appliance will begin to malfunction, people are going to want to get in touch with a great as well as genuinely reliable appliance repair service in Orange County – a service that will not let them down. We are able to service laundromats and sports bars along with restaurants and all the way up to residential houses. The way your business is functioning will largely depend on how your appliances work. Just think about it – the chef will be able to get the meal done only as quickly as appliances work in the kitchen. Furthermore, if you are an owner of a laundromat, you will only have your service up and running properly if all of your washers and all of your dryers are running properly. Hence, if you are going to notice some abnormal malfunctions in your appliances, it is important to get in touch with our Orange County appliance repair company as soon as possible.
Since you are running a commercial enterprise, the effectiveness of the operation will be determined by the overall performance of appliances you have. Hence, if your appliances are deteriorated or malfunctioning, they can easily have a very negative impact on your business in general. Our Orange County appliance repair service is offering best solutions from the most qualified and experienced engineers and specialists that are going to offer quick appliance repair services for any type of establishment. If your business is dragged down due to broken appliances, do not hesitate to get in touch with us at the earliest opportunity.
Our Orange County appliance repair service is offering top quality solutions for most affordable prices out there. All of our technicians have years of experience working with business appliances and authorized to deal with just about any type of appliance equipment in Orange County, California. Every single call that we get turns into a genuine priority and we are doing our best to make sure that needs and requirements of our clients are 100% satisfied.
What Separates Xclusive Appliance Repair From Other Companies?
Focusing on repairing and providing proper maintenance and service of appliances in residential and commercial areas in Orange County as well as surrounding areas. Xclusive Appliance Repair is not just determined to help you keep your appliances in mint condition. We have a special objective and it really extends far beyond simple repairs and maintenance. We are taking extra steps in order to make sure that your home or commercial appliances are completely safe. We form a very special bond with every single client and this is one of the many reasons why so many customers are using our Orange County appliance repair service as the ultimate appliance maintenance and repairs solution. We are specialists in handling repairs on all major brands such as: Bosch, Viking, Dacor, Whirlpool, Kenmore, Maytag, KitchenAid, Fisher & Paykel, Samsung, LG, Wolf, Sub Zero, True, Thermador, Miele, Hotpoint, Admiral, Asko, U-Line, Frigidaire, GE, Hotpoint, Honeywell, Jenn-Air, Magic Chef, Panasonic, Lennox, Gold Star, Goodman, Sears, Signature, Westinghouse, Tappan, Sanyo, RCA, Roper, American Range, Electrolux, DCS, Scotsman, Vulcan, Speed Queen, Wedgewood, Summit, Amana.
Orange County Appliance Repair You Can Rely On
Our Orange county appliance repair service is constantly making sure that it is offering a large variety of solutions and constantly looking for new and better ways that will make our services the most reliable and in-demand on the market to date. In addition to affordable and flexible prices, you may also rest assured, knowing that Xclusive Appliance Repair has a very strict policy when it comes to transparency. So, you can be certain that you will not have to pay some hidden fees or charges. We also realize that proper communication is also very important, just as important as the working appliances are. So, once you will call our friendly team for a quote, you are going to be able to experience top of the line customers service, which really defines Xclusive Appliance Repair as a whole – effective, professional, skillful, caring, understanding and, most importantly, well aware of anything you may say.
Round The Clock Service For Every Customer
Xclusive Appliance Repair is a round the clock service, so this implies that you will never need to be worried or stressed out because some of your home or commercial appliances are not functioning properly. Since our technicians are only a single phone away. We are offering emergency call-out solutions, which are ensuring that any problems that may be a result of malfunctioning appliances are dealt with in no time. Seeing how we are valuing our clients above anything else, in case you are going to need a technician to get to you right away, on a weekend night or even during the holidays, we will be there when you need us. No extra fees will be added to the cost of the call-out. And you can always request your parts order status online here.
We Are Experts In Servicing All Appliance Equipment
Your Appliances Will Be Kept Safe With Us
We genuinely care about every client here at Xclusive Appliances Repair and it really shows in the overall quality of services that you are getting while getting in touch with out technicians and other staff members. We are not just diagnosing the issues, installing as well as repairing all the major appliances from stoves and to dishwashers, we are also offering designs and installation for all producers and all models of mini-split ductless AC systems. Once you will get in touch with us in order to benefit from the services provided by one of our qualified as well as experienced technicians, a service engineer will be assigned to you within one business day. Once you will call our friendly Orange county appliance repair representatives, your issue will be diagnosed and assessed in no time at all, and you will receive an estimation of how much it will cost you. There is an initial consultation fee and it will be deducted after we complete our service. Nevertheless, you can rest assured knowing that those consultations are going to be the most effective as well as client oriented as they come. There is nothing that could make us happier than being able to help you ease the overall pressure of your malfunctioning appliances.
Client Satisfaction Is Our First Priority
Being one of the highest rated services in and near Orange County for the overall quality of our solutions, Xclusive Appliance Repair service really works hard in order to deliver repair services that will leave any clients confident and knowing that they are using the most reliable repair services out there. Should you become our client, we are going to make sure that all of your needs and requirements are satisfied completely as well as within the very least amount of time possible. Regardless of whether you are a regular or perhaps a former client, you will be able to really reap all the advantages of our phone-based consultations with our professional service engineer, who will efficiently provide you with recommendations and step-by-step guidance on how to deal with the problem in order to try to spare you the cost of the visit. Please contact our Orange County Appliance Repair Office to schedule an appointment for a FREE ESTIMATE to see how we can help you today.
Xclusive Appliance Repair Service Is The Future
It is the main objective of our Orange County appliance repair service to really become the best and most reliable service provider in and near Orange county area. We are professional and energetic agency that is constantly adapting to our clients and their requirements. We believe that our main goal can only be achieved if our client service is of the best quality out there. If our clients are satisfied, we are satisfied as well. Next time your appliances will frustrate you, do not panic and do not attempt to deal with the issue on your own if you do not know what you are doing. Get in touch with us in order to get an instant quote as well as quick professional service, which guarantees your complete satisfaction. Call us to receive your free estimate at (855) 887-8719 or use contact form below.
Request a Free Consultation
Consult with our engineers for complete solution to your appliance issues.